Membership
Membership at the Allatoona Yacht Club (AYC)
Families who join the Allattona Yacht Club often find that they quickly feel part of a much larger extended family of friends.  That is not surprising since every AYC member shares a love of boating on THE LAKE and the AYC social schedule provides many opportunities to meet other members while participating in fun-filled events.  Whether it is a moonlight cruise with other members on a houseboat, casino night, dancing to live bands, the games of "Live-In Week", Easter egg hunts, Christmas Party, cardboard regatta, wacky "theme parties", or just the interaction with other members at the Club Mess, new members soon feel like veterans and enjoy the camaraderie of many new friends.
Behind the private gate, Club members enjoy a truly beautiful natural surrounding, ever-changing with the seasons, but always magnificent.  From the old Southern charm of the white pillars on the front porch of the club house, members relax in rocking chairs, enjoy a cold drink with good company while gazing at the expansive view of the beautiful lake.  During season the restaurant serves a wide variety of delicious meals both indoors and outside.  Afterwards, it is not unusual to see groups of people surrounding the fire pit on the side of the lake while children play on the many activities available at the playground.  At the Fall and Winter events members relax in the newly renovated club house and in the "Brig", enjoying the warmth of the huge fireplace, big-screen TVs, comfy furniture and of course the friendship and interaction of other members. It is no wonder that club membership is often maintained through generations of the same families!
On either side of the Club you can see many unique floating cabins (yes, they really do float) that offer an enchanting way to "live on the water".  Other members maintain land-based cabins from which they often entertain friends and family late into the night.  Members who keep their boats in one of the four large docks quickly make new friends and are known to engage the other docks in friendly competition followed up by great dock parties.
If you sense a theme from all of this you are right!  "Fun at AYC" is truly memorable and is the reason that our members escape the workday grind to re-connect with friends and family in a very special way.  Membership in the AYC is surprisingly affordable and interested families are encouraged to contact Vince Persano, the AYC Membership Chairman at 770-974-9809 to check on availability. 
If you just need a place on the lake to park your boat, the AYC may not be for you.  If you are looking for an experience that will positively change your life and that of your family, consider becoming part of our family!
Services and Amenities for Members:
(The Premier Yacht Club on the Lake-and, simply the place to be!)
Services:

Mess open Fridays through Sundays during season, (from May thru September)
Monthly Club Newsletter - the Nautic News
Electricity & Water hook-up at each slip
Telephone & Cable TV service available
Clubhouse available for rentals to members
Member discounted engine maintenance, boat repair, and fuel costs
Sunday Chapel Services
All Billings direct to member accounts
Ice & LP Gas on grounds
Boats fueled via self-service 7 days a week, year-round 
Trash pick-up at Boats and Cabins
Mobile Pump-Out Station for member vessels

Amenities:

Spacious lakefront clubhouse - 6,000 square feet
Scenic and Spacious Veranda with rocking chairs
State of the art Kitchen
Covered docks and slips to from 24' X 9' to 70' X 18'
Docks in a protected no-wake cove
Marine Service Maintenance Shop
Fuel Dock
Rail haul-out service to members
Private launch ramp
Clean restrooms & showers
Member laundry room
Children's playground overlooking Lake Allatoona
Member out-of-water boat storage area
Private gated entrances
Huge 4th of July Fireworks Extravaganza
Reciprocate with yacht clubs throughout the World

Governing the operations and property:

AYC is a stock-owned not-for-profit corporation with each Regular Member owning one share of stock. 
The Club has a Charter and By-Laws that are administered by the Board of Governors.
The Board of Governors consists of 13 Full Members and 1 Social Representative.
For day-to-day operations, the Club operation is overseen through its officers; Commodore, Vice Commodore; Rear Commodore, Treasurer, and Secretary.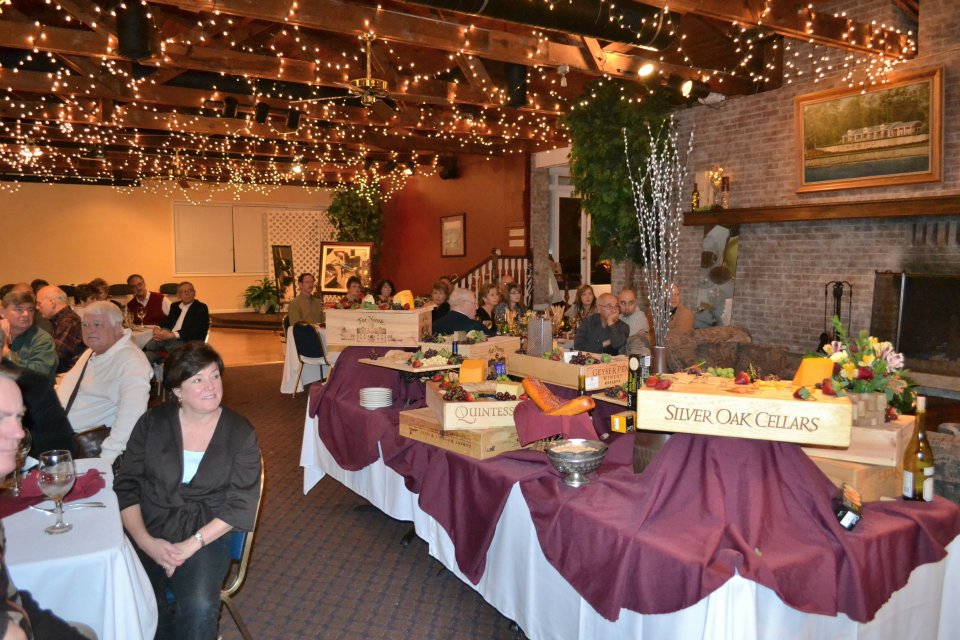 ​